Meadow Orchard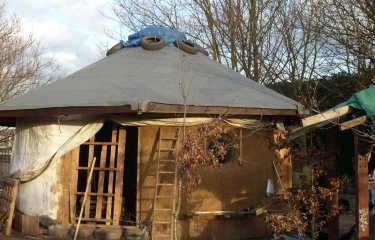 Energy-saving improvements
Location
Meadow Orchard Project, Park Road
Crouch End
London
Haringey
N8 8JD
Opening times
5 - 11 Nov 2017
Sunday 5th November & Saturday 11th November. Tours each day at 10am, 11am, 2pm & 3pm.
This event has now finished.
Book ahead www.mhsgroup.org/greenopenhomes2017
This is an ecobuild project on a community growing space/nature reserve.
The construction is straw bale and cob, with a reclaimed timber roof.
Location
Meadow Orchard Project, Park Road
Crouch End
London
Haringey
N8 8JD
Opening times
This event has now finished.
Other homes nearby